One Financial Services Holdings Pty Ltd (known as ONE) is the holding company of group of financial services companies providing tailored financial solutions to their clients.
One Insurance Underwriting Managers (Pty) Ltd, (ONE SURE) is a leading short term niche underwriter which, after underwriting on behalf of Absa Insurance Company Limited since 1996 and Absa Insurance Risk Management Services Limited since 2010, entered into a partnership with Mutual & Federal Risk Financing Limited with effect from 1st May 2015. In terms of the agreement, ONE SURE underwrite through a cell in Mutual & Federal Risk Financing Limited, a wholly owned subsidiary of Mutual & Federal Insurance Co Ltd, a member of the Old Mutual Group.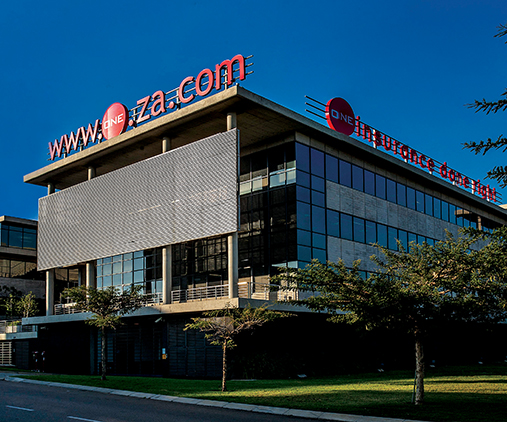 Fitch Ratings has assigned Mutual & Federal Risk Financing Limited's (M&F RF) a National Insurer Financial Strength (IFS) rating of 'AAA(zaf)'
Over the years, ONE has built a market reputation for being an entrepreneurial and innovative organisation providing a large range of products to their broker network off a single, integrated administrative platform.
ONE began as a specialist motor underwriter and developed into a well-diversified, highly efficient and forward thinking underwriter generating over R1.2 billion in gross premiums annually spread across all classes.
ONE provides a variety of industry specific products and solutions in the following lines:
Commercial
Personal
Motor
Engineering
Marine
Accident & Health
Liability
Guarantees
Many businesses were acquired and incorporated into ONE during the last 20 years securing a broad product range and growing our specialist expertise. In addition to creating an integrated platform ONE have invested heavily in acquiring specialist UMA's and service providers who form an integral part of the overall solutions we provide our policyholders.
1996
Absolute Underwriting Managers Incorporated.
Underwriting heavy commercial trucks for ABSA Insurance Company LTD
---
2006
---
2008
Incorporated:
Terrazzo - Engineering
Refine - Bonds and Guarantees / Retail Fuel
Private Motor - Absolute Private Motor
Hospitality - Hospitality Insurance
Ecofin - Acquired Commercial Business
---
2010
Incorporated:
ABACUS: Schools, Education, Body Corporates
Driving Schools
Personal Accident
EVB - Commercial and HCV Book
Hospitality - Hospitality Insurance
Book Transferred to ABSA Insurance Risk Management Services Ltd.
---
2012
Acquired Kiln South Africa (Marine and Commercial)
Incorporated STILUS - Body Corporate Levy Insurance
Launched Ibiliti - commercial and busses
Added Agri and Wildlife
---
2014
Prime Asset and Hospital cash
2005
Ownership and new management bought in Motor Fleet/ Heavy Commercial Motor
---
2007
---
2009
---
2011
Incorporated:
Fleet Risk Underwriters - Commercial motor fleet
Netsure - Churches and Charities
Bloemfontein Underwriting Managers – HCV
---
2013
RIMS & Absolute UMA's Total Loss cover & HCV
Acquired General & Professional Liability Acceptances (GPLA)
Medical Malpractice, PI & Cyber Liability (GPLA)
---
2015
iTruck HCV
SA Sure
Labour cover
---